PPC is an effective tool to target certain web users based on what they have searched for in search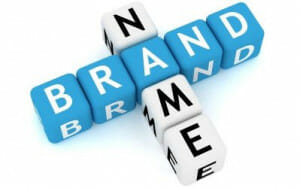 engines. These keyword terms are usually specific and niche, to aim the adverts to appear for the web users that are most likely to click onto the advert and convert on the landing page. However, should you also bid for other keywords such as your own brand name? This is an interesting one as there are both points for and against this. In this article, here are three reasons why you should bid for your own brand name.
#1 Ward Off Competition
There is nothing worse in PPC than having the competition bid for your own brand name. However, it makes total sense to do this considering the fact that bidding on brand names usually mean you can take traffic from competition and gain contextual traffic too.
It is important to bid for your own brand name to stop competitors stealing traffic from web users that specifically searched for you. By bidding for your own brand name, you can make sure you stay top spot for your own brand name (which will be assisted by a better quality score for your own brand name too).
#2 More Traffic to Your Website
By bidding on your brand name, you can directly increase the amount of traffic that enters onto your website from web users searching for your brand name. The reason for this is because of the flexibility PPC advertising offers advertisers to customize the contents of search adverts. With organic results, you will have to decide what meta description you want as well as your homepage title. With PPC, you can make it anything you want instantaneously. Therefore, you can make the title more appealing to get clicks and even include new updates in the description to make your PPC search advert appear up to date (which will always help the CTR of it).
#3 To Take Advantage of Ad Extensions
Ad extensions are a great addition to PPC advertising since they can expand the amount of useful information inside an advert to accommodate traffic better and gain conversions/clicks much more easily. Your website, with the right SEO, should have extra links appear below the top organic result which should show categories, pages etc. However, that is about as much as can be shown organically (and to get to that level of detail shown takes quite a while of SEO too). By bidding on your own brand name, you can incorporate many different types of ad extensions that will help the web user with engaging with your brand. This could be from more specific site link extensions to a call or app extension! The choice is yours and will help to provide a better user experience for your web users that are searching for your brand name.