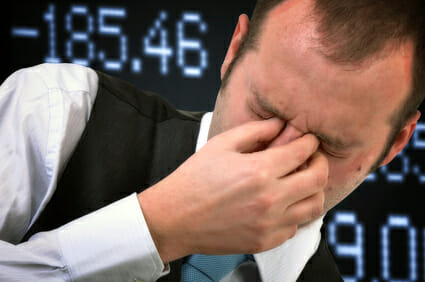 Many people have been asking me over the past couple days about trends in PPC for 2012.  The fact is I really don't know.  You're going to have a slue of people pushing health and fitness right now in the beginning months of the year.  Followed by money saving devices in late march.  Followed by more get fit things for beach bodies for the summer, followed by a few more coupon sites and other things that will save people money.
Last year we saw coupons and micro job sites explode.  Groupon and the million sites like Groupon took us by storm and even though the company was 3 years old by last year, it still took us all by storm.
What are things I predict for 2012 PPC Trends?
I personally think companies that innovate and incorporate social media and friends into them will be the next big trend.  People are getting sick of Facebook (still using it but sick of it) and not as many people are Tweeting with Twitter.  90% of all the data in the world has been collected in the past two years alone.  This is a huge opportunity for us to take advantage of and make money with.  We need to incorporate social sharing in an easy way that works.
PPC wise, you should be pushing these types of offers and sites with your own dollars.  You should be pushing companies that promote social sharing and things like Pintrest that involve your friends.  These will help your PPC accounts skyrocket and help your companies grow in leaps and bounds.
John Rampton is a PPC Entrepreneur, Author, Founder at Due a finance company helping small business owners. Follow me on Twitter @johnrampton