by Wesley Parker
1) Adwords Scripts
Adwords Scripts are a hugely powerful tool, for automating tasks within the Adwords interface. A panel of 41 seasoned PPC experts voted them to be the third most useful Adwords optimization tool, just behind Adwords editor and Excel.
One of my favorite things about Adwords scripts is that they allow you to make decisions based on data outside of Adwords, such as in spreadsheets and API feeds. Which allows advertisers to make intelligent bidding and optimization decisions in real time.
For example you can raise and lower your bids depending on the weather in a certain location, pause your adverts when a product is out of stock or even set multiple sales countdown parameters using the Google Calendar.
With an knowledge of Javascript coding you can make Scripts that can give you this functionality and much more. If you're new to javascript, don't discount Adwords Scripts as there are already a considerable number of pre written scripts that can just be copied and pasted into your account.
When managing paid search accounts I have found that no two accounts are ever the same and that each client has their own individual requirements. I have come to find that there is no PPC software solution has been able to satisfy every clients needs, however this is not really an issue any more.
With Adwords Scripts you can write your own programs specific to clients needs, giving them a truly bespoke service. Adwords Scripts only take a fraction of the time to create compared to creating your own software or building integrations for 3rd party software, making them an ideal solution.
Adwords scripts and the Adwords API are replacing the need for expensive third party tools that might cost you as much as 5 – 10% of your Adwords spend. In many cases creating your own custom solution using scripts and the API will give you a better solution than 3rd party tools.
With these you will no longer need to rely on bid management tools "secret algorithms" you can instead find the particular bid optimization that best suits your goal and then apply that to your account using Adwords Scripts.
2) Adwords Editor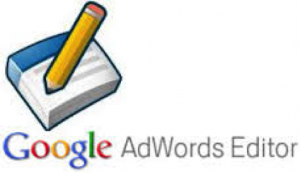 There are loads of great reasons why I think Adwords editor is one of the best Adwords optimization tools out there.
Adwords editor allows you to work offline, which is great if you don't have Internet access. It also makes it really easy for different people to approve changes without having to send them around in a spreadsheet.
The ability to easily and quickly make multiple changes to a large number of ads within your account makes this tool invaluable when you are working at scale. Being able to copy and paste ad groups, campaigns and adverts inside your own account and even into different accounts is incredibly useful if you want to create split test, or use the same negative keyword list for two different accounts, for example.
Bulk ad group, campaign and advert creation using a spreadsheet is another reason to love Adwords editor. Excel is another powerful tool for creating a huge number of ads very quickly, but Adwords editor gives you the ability to import your spreadsheets into Adwords without having to use Adwords Scripts.
Last but not least, the find and replace function is a tool that I couldn't live without! I find it is very effective if I'm trying to edit multiple ads at once, such as changing the date of a sale or changing the URL's for a large number of ads.
3) Excel
There are three main reasons that make Excel great when managing paid search campaigns. The first is that it allows you to build adverts, ad groups and campaigns at scale, and the second is that its incredibly useful for analyzing the performance of your ads and finally its usefulness for making bid optimizations.
There are 3 main functions that excel has that are invaluable for paid search management.
The first is concatenate, this simple command allows you to merge two or more cells together, which comes in useful when creating new ads and display URLs.
For example I was creating around 3000 location specific adverts, at one point, where I wanted to include the name of the location at the end of the display URL. Adding it to the end of each URL would be incredibly time consuming and inefficient but the concatenate function allowed me to do this in seconds.
Another function that I have found very useful when writing ads is the =Len function which allows you to work out the length of a string within a cell. This is very useful for checking that your adverts don't exceed the character limits that are set by Google.
Conditional formatting can also be used in conjunction here, as you can set it to color strings that are more than the character limits set by Google to red, so you can identify them easily.
Finally the pivot table function is fantastic for analyzing data. It allows you to analyze data in countless different ways. You can analyze ad copy performance, performance by position, quality score, performance by match type and a whole lot more, making this a seriously powerful Adwords optimization tool!
Author bio: 

Wesley works for Clicteq and is a an expert paid search marketer with over 5 years experience.