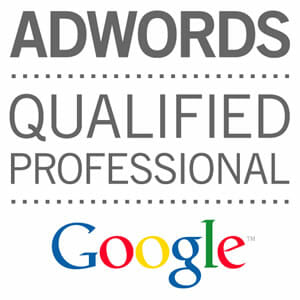 If you are thinking about taking the Google AdWords PPC Exams, make sure you read this article full of tips on how to pass first time before you begin.
1. Costs
The Google AdWords PPC Exam costs $50, but the possibility of getting Google vouchers online to cover this cost exists. This is particularly true if you have a large Google AdWords account to manage. You can speak with your Google Representative about the possibility of getting support to cover these professional costs.
2. Non-Stop
Once you start the Google AdWords Exam, you cannot pause it, so make sure you are ready to get to the very end before you begin.
3. Timing
You only get 2 hours within which to complete the exam, so you need to maintain the pace when actually logged on and completing the tasks.
4. Requirements
In order to be Google AdWords Certified, you must take and pass the Google AdWords Fundamentals Exam plus one other of the three specialist AdWords exams too.
5. The Fundamentals Exam
The Fundamentals Exam is the main one that you have to take in order to be accredited. You are given 2 hours within which to complete the exam, you will have to answer a total of 120 questions and you will need to get at least 85% to pass.
Make sure you prepare for the exam well by revising all basic material on account creation, ad group generation and keyword selection, etc.
6. The Search Advanced Exam
The Search Advanced Exam also lasts for 2 hours and there are 113 questions that you will need to answer. The percentage needed to pass this exam is 80%. You will be quizzed on subjects including Quality Score, keyword types and bids, invalid clicks, AdWords tools, the AdWords Editor, the MCC Account and user privileges.
7. The Analytics and Reporting Exam
The Analytics and Reporting Exam lasts for 2 hours and consists of 100 questions. You need 75% to pass this particular exam. You need to be hot on the use of Website Optimizer and how to set up new analytics accounts. It is also a really good idea to revise everything there is to know about conversion tracking too.
8. The Display Advanced Exam
The Display Advanced Exam lasts for 2 hours and is made up of 100 questions, or thereabouts. In order to pass this exam you will need to know all the basics behind Display Network Campaigns and it is advisable to revise by comparing the differences between the Search and Display Networks in order to achieve the highest score possible.
Remember that on the Display Network, you can use video, image and text advertisements and you need to be ready to explain when, where and why you would use these different advertisement types in this exam.
Do you know about YouTube Advertising? If you don't, you need to get to know about it before sitting this exam.
9. Expiration
All Google AdWords Exams expire every two years and it is really useful to keep these qualifications up-to-date as Google AdWords develops at an amazing pace. Renewing your qualifications is a fantastic way of ensuring that you are up-to-date with all the latest possibilities available to online marketers via the Google AdWords Advertising Networks.
10. Cheating
There is no way for you to cheat on your Google AdWords Exam because Google will lock you out of your browser when you are signed into the exam. You won't be able to open another browser or another window. There is no way for you to pass your Google AdWords Exam other than by studying hard and understanding what it means to run an effective Google AdWords Campaign.
11. If you fail
If you fail your Google AdWords Exam, you are able to take it again after seven days, so it isn't the end of the world if you need to go back to the study room for a bit and read up in more depth.
12. Professionalism
One of the main advantages of taking the Google AdWords Exam is that you will be given a Google AdWords Certified Badge to place on your website once you qualify. This means that anyone looking for a pay per click manager can see that you hold a recognized qualification in pay per click management, which goes a long way in terms of standing out against competitors in the industry.
In addition, once you become Google AdWords Qualified, you will also be listed on the Google and Microsoft business pages as being an accredited AdWords Manager. This is fantastic publicity for your business, which makes taking the test all the more worthwhile in the long run.
David Chapman, Director of Marketing at Webrageous, is an expert in PPC Management and Google AdWords Advertising.
Webrageous is expert at conversion optimization. Webrageous started as a web design company 6 years ago and had developed its skills in managing successful Pay Per Click campaigns at present.