Do you struggle to grow your business or have trouble with repeat business?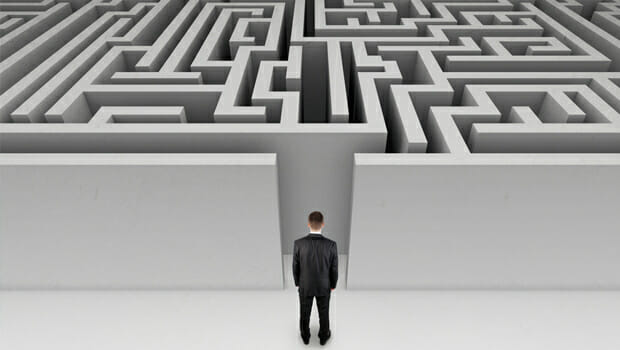 These are issues that could be addressed with an effective social media strategy. Every business needs a social media presence. But, there are certain challenges that come with navigating multiple social media channels.
You need to develop strategies that help you attract new customers or retain existing customers. This is achieved through customer engagement and additional steps.
These steps can be difficult to master. First, you will need to discover the 10 most common social media problems and how to deal with them.
#1 – Get Your Employees into Brand Ambassadors
The first tip is to get your employees to promote your business. This is a simple step that can really help you attract attention when you are first starting out.
The idea is that you curate content that your employees will likely want to share with their friends and family. They are sharing your content, which helps increase your social media presence, and allows you to tap into a quick source for social media engagement.
#2 – Clearly Define Your Social Media Goals
It will be hard to determine your level of success without setting goals. This also allows you to judge the effectiveness of your efforts. Decide what you want to get out of your social media marketing.
For example, do you want to drive more traffic to your site? Do you want to increase your social media followers? Define your goals and write them down.
Next, you will determine which metrics you need to track to rate your success. This lets you measure your return on investment for your efforts. You may need to track:
New followers
Followers lost
Shares and retweets
Likes and comments
Clicks on posts
Traffic from social media
Check these metrics on a consistent basis. Keep track of your results by recording your stats in a spreadsheet.
#3 – Choose the Right Social Media Platform
There are several different social media platforms. But, you do not want to spread your efforts out too far. It is hard to stick to a consistent posting schedule and engage your audience when you have 6 social media profiles.
Choose the right platform for your brand. You should use 2 or 3 platforms to reach your target audience. One of these platforms should be Facebook, as they have over 1 billion users.
Twitter is useful for communication. You can easily share content with your audience. Instagram is a highly visual social media platform.
#4 – Keep Track of User Engagement
You should regularly check your social media stats to measure user engagement. Keep track of which posts receive little attention and which ones receive the most attention.
By keeping track of user engagement, you will gain a better understanding of the type of content that you need to share. It is always disappointing when your content does not perform well. This step will help prevent this problem.
#5 – Respond to Your Followers
When one of your followers asks a question, you should respond. Over 90% of social media users communicate with businesses through social media. You need to think of your social media page as an extension of your customer service department.
Your customers will leave comments, questions, and complaints on your social media pages. You should respond in a timely manner and always remember that your conversation may be viewable to the public.
#6 – Be Careful with Your Words
Along the same lines as the last tip, you need to be careful with what you say online. You should never be rude when responding to comments.
If a customer leaves a negative response, do not get defensive. Try to resolve their problem. You can also respond directly to a private message, so future comments are not made public.
Along with treating your customers right, you should avoid using any language that you wouldn't want your employees to use on social media. Maintain the image that you want to present.
#7 – Create More Visual Content
Visual content always outperforms text posts and tweets. Humans are visual. People only retain about 10% of what they read. But, they retain about 65% of what they see.
Infographics, images, and videos can all help you get your message to the public. Whenever possible, you should include visual elements in your posts.
#8 – Check Your Competition
If you are stuck and have no idea how to improve your social media presence, you should take a look at your competition. See what they are doing to attract more customers. See what type of content they share and how frequently they post.
Learn from your competition, but don't copy them. Use this research to tweak your existing social media strategy.
#9 – Do Not Over Promote Your Brand
By now, most businesses understand that you should not bombard your audience with promotional material. Over 86% of social media users will follow a brand, but they get annoyed when the brand puts out too much promotional material.
The majority of your content should be helpful, entertaining, or informative. Remember to think about the type of content that you would personally share. This should help increase shares and retweets.
#10 – Develop an Effective Social Media Strategy
The final tip is the most important. You need to develop a social media strategy. You cannot just play it by ear. You need to have a detailed plan in place, which includes:
The frequency of your posts
The type of content that you share
The percent of promotional content
Once you have a plan in place, you need to remain consistent. Set your posting schedule and stick to it. Your followers get used to seeing your posts around the same time each day. This increases engagement so that you can continue to grow your audience.
These are just 10 tips that will help improve your social media marketing. There is still more work to do. You may not get results overnight. Use these tips as a starting point and continue to check your metrics.
Author Bio – Sameer Panjwani, the author of this guest article, writes occasionally on behalf of Mondovo.com, an interactive SEO, Social Media and Analytics toolset to research keywords, backlinks, site pages, content performance, social presence etc.
Mondovo Blog | Facebook | Twitter | LinkedIn | Google+ | YouTube