An important element to any successful website is in having a great domain name. The domain name plays an important role to a website's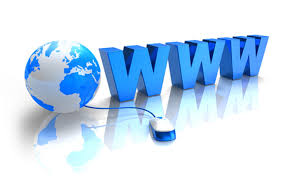 success because it:
Affects the level of SEO of your whole website
Will impact the brand awareness of your website
Impact how 'memorable' your website is to web users
Impact the amount of direct traffic that comes back to your website as a returning visitor
For this reason, no matter if you have a start up or a mature website, it is vitally important to have a great domain name to accompany it. With this, here are ten tips to choosing the perfect domain name.
Brand vs Keywords – The first step is to know whether you should want your domain to be a brand name or keyword based. If you choose a brand name, it will be much cheaper and something that you could potentially make very short. If you choose a keyword/s, it will be more expensive to buy the domain. However, the SEO benefits of having keywords in your domain will be worth the extra price.
Unique – Having a unique brand name is a must, so it is possible to differentiate your website from the competition.
Keep it as short as possible – The shorter the domain name, the better the SEO and the more important your website looks. This tends to be the reason why most of the biggest and most successful websites are one word domain names or under 5 characters.
Always stick to '.com' – Dot com is the norm for buying domains – it is used worldwide so you are getting the domain name that is going to generate you the most traffic.
Don't use numbers of hyphens – Hyphens and numbers illustrate that you did not get your first choice domain name (and had to use numbers and hyphens to get it), which does not give the best impression for your website.
Buy '.co.', '.net', '.org' and 'co.uk' versions – As soon as you buy the .com version of your domain name, you should buy a few other variations. This will be good to forward such domains to the dot com (and stop others buying them and trying to sell them back to you for a profit.
Use a thesaurus – If you know what keywords you want to include and the domain is already taken, try using a thesaurus to have a domain with words similar to the one that is already taken. You never know, it must just be a whole lot cheaper too…
Compare the price of your domain – Don't assume the price of domains will be the same across all websites. Shop around for the same domain name and you will find the prices will be different.
Always auto-renew domains – It's a horrible feeling when you have a really expensive domain name that expired and someone snatched it from you. This is why you should always auto-renew: it only costs $10 a year to do so!
Make sure your domain is readable – Although you have the right keywords, remember that capital font is not used in domains so be careful what you choose. Susan Boyle once promoted her new album on Twitter with the hashtag #SusanAlbumParty. However, without capitals, #susanalbumparty can read something very different…
After completing a Masters degree in Automotive Engineering with Motorsport, Will moved on to work at McLaren. He created AskWillOnline.com back in 2010 to help students revise and bloggers make money developing himself into an expert in PPC, blogging, SEO, and online marketing. He now runs others websites such as PoemAnalysis.com and RestoringMamods.com. You can follow him @willGreeny.