With so many different affiliate and ad networks out there, it's good to be able to pick and choose which you would like to use. Not only is this important from a business and company stand point, but also because some networks have different offers that other networks don't have. This can also apply the many different ways that you can promote offers.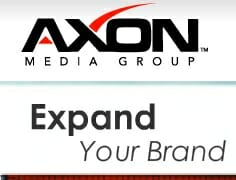 Some affiliate networks will specialize in social networking traffic, or download and media buying… while others might have landing pages and campaigns that are more focused towards high traffic sources such as pay per click marketing.
One affiliate network that has found a lot of success by offering a wide selection of offers to their affiliates is Axon Media Group. With over 700 offers on the network, affiliates don't have to worry about signing up and not being able to find anything to promote that will actually convert.
Promoting Offers Through Axon Media Group
As mentioned, there are plenty of different offers to choose from once you are signed up as an affiliate with Axon. Most of these offers are in the financial, health and beauty niche, but there are many others in the mix as well. Other offers you may find on the network include Babylon, Lasik, Prado, Nitric Pure Trial, Criminal Justice.
If you are going to promote any of these offers through pay per click marketing, it's important to take a look at the offer name, any restrictions that might be in place for keyword/trademark issues and if you are allowed to create your own landing pages and ad copy. With some of the larger brand names out there, they can be quite strict on their marketing terms.
Seeing "Babylon" as one of the active offers on the network, we can do a little more research and get some ideas for how we can promote the offer through search marketing. Babylon is a translation software that allows people to translate and convert different types of word docs and pdfs into different languages. The payout is usually on a download basis.
Using the Google Keyword Search Tool we can pull up a report on what people are searching for related to "babylon translation".
As you can see, plenty of people are actually using the babylon name in their searches to find the latest versions and translations of the software.
If you wanted to stay away from using the babylon name in your ppc campaigns, you can then get creative and focus on some generic keyword searches, such as "pdf translation". This will open up a whole new world of traffic for you, while also allowing you to reach potential lower ppc prices and people who are looking for the same product/service.
Joining Axon Media Group
There are currently over 500 different affiliate offers available on the Axon Media Group network, many of which are great for promotions through pay per click marketing. The minimum payout threshold is only $100 and payments are sent out on a weekly, bi weekly and bi weekly basis depending on volume. There is also a 6% referral fee on all referred affiliates to the network, one of the highest referral payouts in the industry.
Click here to join their network and feel free to keep up with the latest Axon updates through their Twitter and Facebook Fan Page.