When it comes to monetizing a website online, I have not found many platforms that do it better than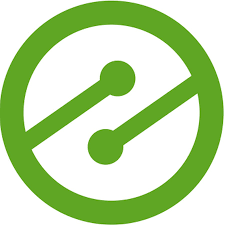 Ezoic – what backs this up is the numerous emails I get from competitors, stating that they would even guarantee me a 10% increase in revenue for the first month, no questions asked, and still it's not enough to lure me away from Ezoic. I have mentioned in the past why Ezoic is a good platform to give a go, and this opinion has not changed, whilst I still have used them throughout the whole of 2019 too.
However, as much as Ezoic is great at increasing revenue, there are still a few things you can manually do to increase the revenue on top of Ezoic's automatic AI testing. Here are 5 tips you to doing just this.
Integrate using name servers. There are two options for integration. Adding code to your website or by pointing name servers to Ezoic. If you choose to add code to your website to integrate, you will find the speed of your site will slow down, which can affect the statistics of your website, and the EPMV (earnings per 1,000 visitors) you achieve too. Pointing name servers to Ezoic will help to make your site run quicker, especially from the fact that this will provide a free CDN too – Content Delivery Network uses servers closest to web users' actual location to further improve loading times.
Use as many ad placeholders as possible. The idea behind Ezoic is to provide as much ad placeholders as possible so Ezoic can determine what works best and what works worst. The more ad placeholders you have, the more combinations Ezoic will test. The more placeholders, the higher the likelihood Ezoic will find the 'sweet spot' of monetization for your website.
Add Mediation. Mediation is a way of letting you use existing ad network accounts to help increase the cost per click you achieve on current ad placeholders on your website. The greater the competition, the greater the cost per click. Try to add as many extra ad networks to mediation to achieve this.
Use the SSL app. It is actually crazily expensive how much hosting websites charge us for an SSL certificate. With GoDaddy, I remember it being $100+ a year. Although how you gain your website an SSL certificate won't affect how much you make, keeping costs to a minimum will help to increase your website's profit. That's why you should look to use Ezoic to implement an SSL certificate free through them. It's worth also noting that Ezoic now offer free WordPress hosting, although I have not (and not sure I will) take the risk in doing this just yet!
Go Premium if you can. Ezoic Premium is a way of getting access to Premium partners of Ezoic, which have much larger budgets that help to increase the EPMV you achieve, as well as other ways of improving the monetization Ezoic offers. Ezoic Premium does come at a cost, depending on how much traffic your website achieves. To give a good 'ball park' figure, for every dollar I have funded in AI credits to use Ezoic Premium, I have made $2 from Premium partners (on top of the already healthy Ezoic standard revenue), although, of course, this figure could easily increase or decrease based on the niche and topic of your website!