It's just over a month to Christmas, which signifies the most frantic and profitable time of the year for many advertising campaigns. This can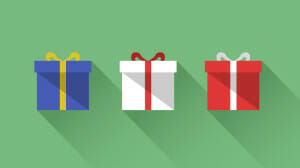 be backed up by Ezoic's Ad Revenue Index, which illustrates the overall demand there is for advertising online – it tends to increase and peak around towards Christmas.
It always seem like most companies think about Christmas very early. It has almost become the norm for Christmas campaigns to start as early as the 1st November. Either way, we can be sure that the Christmas build up is in full swing now, at least for advertising campaigns. With this, here are three ways you can prepare for the holiday season, to help to maximise your PPC campaign's potential.
Budget Accordingly
Whilst it is good to get in their early for the holiday season, gaining a healthy amount of traffic from PPC and a relatively high CPC to get the traffic and top spot of paid search, always make sure you have enough budget to last the whole of the holiday season.
For example, it tends to be the norm for the CPC of most keywords to increase to a peak of around 3-4 days before Christmas. Foreshadow this with your budget and strategy: you do not want to have to pause or stop your campaign right in the middle of the most successful time of year for conversions because you used your budget up at the start of the season!
Add Holiday-Themed Landing Pages
The more linked you can make your PPC campaign to the holiday season, the better chance you have of getting conversions. With this in mind, try to add a touch of the holiday spirit to your landing page. Even the most subtle decoration or mentioning of Christmas, snow, Santa Claus (such as 'SANTA20' for a 20% discount etc. ) can significantly change the mindset of web users, resulting in the likelihood of a higher conversion rate.
Use Ad Extensions
I am a big fan of ad extensions and so should you too. Ad extensions not only cut out the 'middle man' of a landing page, helping the web user find what they want to find quicker (be it a mobile number, location, specific web page, reviews etc.), it crucially increases the real estate space of a PPC search advert. If your advert is larger in space on SERP, it will be harder for the web user to not notice the advert and engage with it. The higher the engagement rate of an advert, the higher the CTR it will achieve, and the higher the conversion rate it will gain.
Taking this into consideration, try to always use at least one ad extension when running a PPC campaign in the holiday season.